Every 13th of October Burundi remembers the assassination of her independence hero prince Louis Rwagasore, this year the country commemorated 59 years since he was assassinated in Bujumbura.
Rwagasore is regarded as a hero in Burundi who played a critical role on the country's independence in 1961. He was a key figure in Burundi's politics which by then was Belgium's colony, Rwagasore was the founder of the Union for National Progress (UPRONA) as Burundi's first native political party.
"We should get together and work together in cooperatives so that we can develop ourselves and the country and leave a great legacy as we walk in the footsteps of Prince Louis Rwagasore," said the Burudian president Evariste Ndayishimiye.
Rwagasore promoted nationalism, patriotism and decolonization with in the Burundians in which it directly changed Belgian colonial authority, later on demanded for complete Burundi independence.
He was from Tutsi ethnic group who denounced ethnic rivalry and ended up marrying a Hutu lady.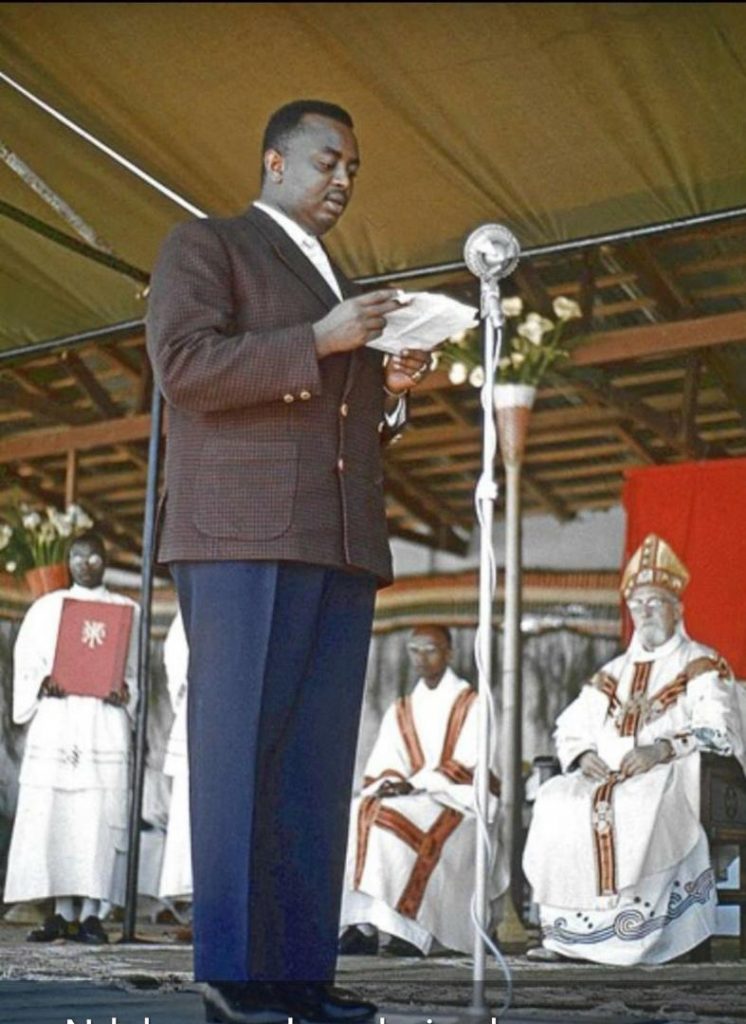 Belgium had faced internal force and external pressure which after granted Burundi independence in 1962, the UPRONA party won the independence pre-elections in 1961 by 80% which was much likely for Rwagasore who was the Party's leader by then to become the first politically elected president of the new independent Burundi.
He was by then nominated as the country's prime minister with the mandate to get and setup the country to its first independence.
Rwagasore was assassinated on 13th October 1961 while having his dinner at one of the Hotels in Bujumbura before Burundi was declared Independent which triggered the ethnic rivalries with in the UPRONA party later on.
Burundi had long been hit with the civil war which began in 1993 after the assassination of the first HUTU president Melchior Ndadaye in October 21st 1993.
Burundi will next week October 21st commemorate the 27th anniversary since the assassination of Melchior Ndadaye, Ndadaye was the first democratically elected and Hutu president who only stayed in helm for a period of three months and was killed after a failed coup in 1993.
Unlike Rwanda where the HUTUS were in helm after the independence, Burundi was ruled by Tutsi minority for the most of the time.
Burundi came at last in agreement to bring the long civil war to an end in 2000 which followed by the transitional government.