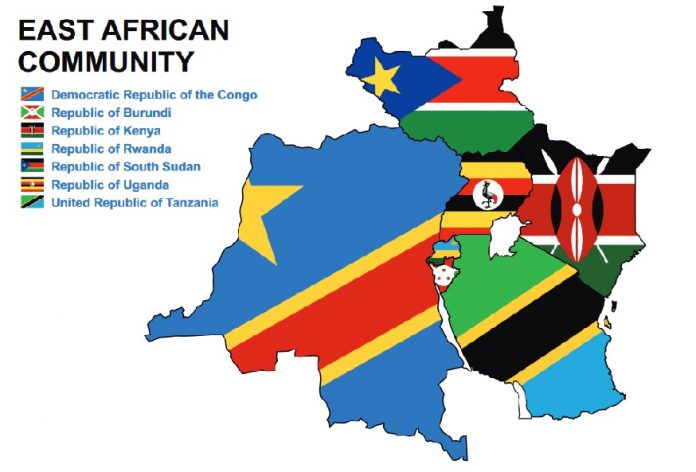 East African Business Council (EABC) Chairperson Angelina Ngalula on Tuesday called on the governments of the East African Community (EAC) Partners States to market East Africa as a single investment destination by showcasing and reinforcing the bloc's comparative and competitive advantage.
Speaking at the press conference during her official visit to the EABC Secretariat headquartered in Arusha, Chairperson Ngalula said East African countries have abundant resources with unique features from the coast of the Indian Ocean in Kenya and Tanzania to mountain gorillas in Rwanda, an opportunity for East Africa companies to offer regional tourism packages.
Chairperson Ngalula said EABC is committed to championing regional ideas and solutions to unlock opportunities and lure more investments into the EAC bloc.
Improving the quality & competitiveness of products and services is one of the top priorities Chairperson Ngalula seeks to spearhead in order to reposition East African business to seize opportunities availed by the 1.3 billion African Continental Free Trade Area (AfCTA). Other priorities are improving the performance of EAC transport corridors and eliminating persistent Non-Tariff Barriers.
On his part, Mr. John Bosco Kalisa EABC CEO said "EABC is a core partner of the EAC regional integration agenda as outlined in Article 127 of the Treaty."
He urged Governments to liberalize EAC airspace to reduce the cost of tickets & cargo freights as well as boost the volume of air cargo exports outside the region.
Chairperson Ngalula also expounded that EABC in partnership with Equity Bank is steadfast to support SMEs in manufacturing & agriculture including youth and women to access affordable finance in order to grow their businesses and improve resilience amid the global dynamics of COVID-19 and the Russia-Ukraine conflict. Equity bank put up USD.6 million funds for this initiative.
Chairperson Ngalula appreciated the EAC Heads of State for their deep commitment and goodwill to improving the business environment and boost intra-EAC trade. This is evidenced by the opening of the Gatuna/Katuna border, admission of the Democratic Republic of Congo and ratification of AfCFTA among others.
She lauded H.E. Samia Suluhu Hassan, President of the United Republic of Tanzania and H.E. Yoweri Museveni, President of Uganda for opening up trade of sugar and rice.
In his concluding remarks, Mr. Kalisa said EABC is devoted to drive public-private dialogue and partnerships to build productive capacities, regional value chains and economic growth in EAC.
Source: EABC