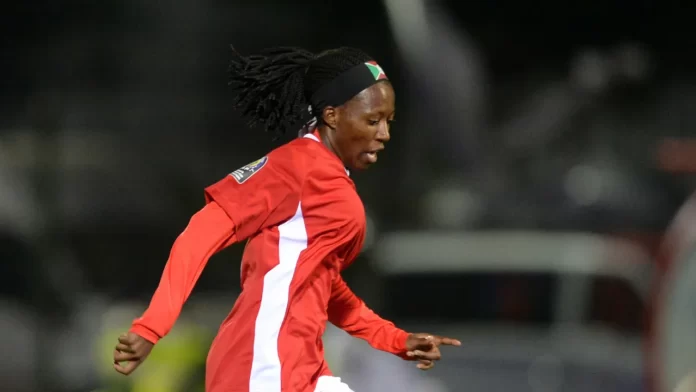 They started the tournament slowly, but a dangerous Nigeria is picking up momentum at WAFCON 2022 and they have Burundi in their sights tonight at Rabat's Moulay El Hassan Sports Complex, as they look to qualify for the quarter finals in style.
Both sides need a win to secure qualification for the knockout stages, though the Swallows know their task will not be an easy one against a country that has absolutely dominated this competition.
"We are going to play against a very experienced team at WAFCON. We want to correct our past mistakes made in the previous two games we have played so far and we hope to do well," said Burundi's Falonne Nahimana, who plays for Huddersfield TAFC in the United Kingdom.
Commenting on her participation in the continent's biggest women's football tournament, Nahimana said graciously: "I am very grateful to the Federation for giving me the opportunity to play for the Burundian team and tomorrow's match is my dream match and playing against a great team like Nigeria is a great opportunity. For us, as players, we have to go and fight as a team and do it with respect for our country".
For Gustave Niyonkuru's team, this is a unique opportunity to announce their arrival on the big stage.
The Swallows have played two games and lost 4-2 to Botswana and 3-1 to South Africa, but Nahimana believes they have what it takes to redeem themselves.
Meanwhile, Nigeria coach Randy Waldrum said ahead of the game: "We want to build on the confidence we gained by winning our second game. When you enter the third group game, as coaches you have to make choices. Some of our players have already played 90 minutes twice and it's a long tournament. If you are lucky enough to have six games, you need to be aware of what you need to do. So we have to try to find that balance".
The match will be played at 21h00 local time, the same time South Africa face Botswana at the Moulay Abdellah Sports Complex in the other game that rounds off.
SOURCE: CAF Online.