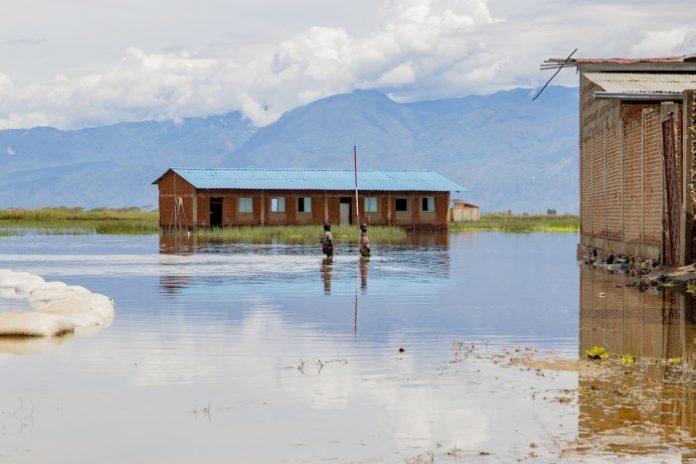 At least three people died including two children aged 8 and 10 years during the torrential rain in Rumonge province located in the South Western part of the country.
According to the local authorities the eight year old was struck by the lightening while the 10 year old died after a tree felled on him earlier this week.
The local authorities said that in Kibingo village a 50 year old man drowned and was carried away by Rutunga river floods and his body was found on the banks of the river later on.
In Mubone village, 25 houses were destroyed, 20 submerged including a Pentecost church, and in Rubura village five hectares of cassava plantation were washed away by the floods and 2 houses were destroyed as a result.
According to the local authorities, in the evening of March 21st, 2022, torrential rains and floods resulted to human life loss and property damage in Muhuta commune and Burambi commune Of Rumonge province.
"At least four villages have been affected including Gitaza, Mubone, Rubura, Kibingo, Kanzanganya and Busiga in Burambi commune," a statement reads from the local authorities.
In Gitaza, four houses were destroyed, 13 submerged, a hectare of cassava plantation has been washed away by Nyamusenyi river.
"Between March 7 and March 13, 2022, the Displacement Tracking Matrix (DTM) identified 830 affected people, including 463 displaced by torrential rains and strong winds in the provinces of Bubanza, Bujumbura, Cibitoke, Ngozi and Rumonge," part of the report reads from International Organization for Migration (IOM) dated March 14th, 2022.
However IOM reported that since 2018 (January 2018-decembe 2021) natural disasters in particular heavy rains, floods and strong winds that occurred in Burundi affected 322,419 persons including 111,683 individuals who were displaced.