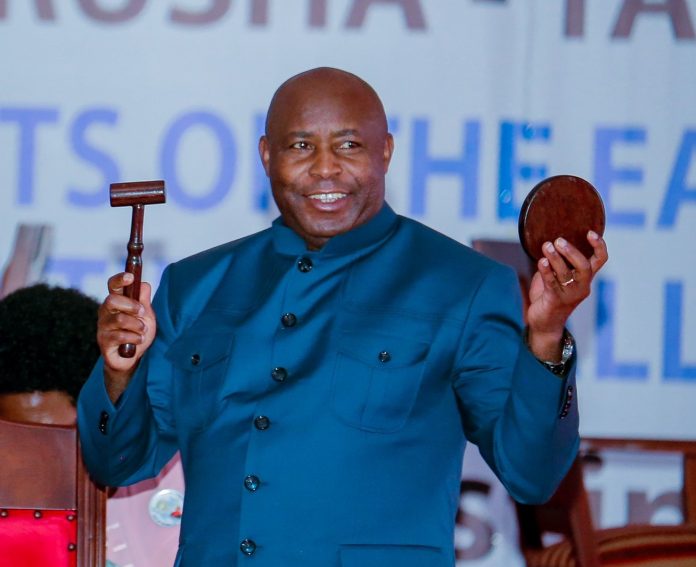 Burundi president Evariste Ndayishimiye announced last Friday that he has revoked 35 magistrates accused of obstruction of justice and corruption.
While addressing the media after a meeting the High Council of Judiciary in Ngozi, Burundi's president said that some magistrates were corrupt and obstructed justice in the country.
"While analyzing 40 complaints concerning discipline of judges allegations were that 35 judges were targeted for their corruption and abuse of office. The council has ordered for the termination of their work. Now remains a decree to execute that decision," said President Evariste Ndayishimiye.
Netizens in Burundi have welcomed the decision indicating that the move was long overdue, "His Excellency has made a very good decision. Without justice talking about rule of law will be meaningless," commented Eddy Mbona, Peace Mediator.
However a list of the 35 expelled magistrates is yet to be revealed, local media said that the list will be revealed while implementing the decision.
Burundi president invited Burundians to lay their hope in the implemented reforms in the judicial sector and warned those who appeal abusively when they find judgments rendered unfavorable to them.
It should be noted that among 300 files of complaints, 95% of them have been judged in accordance with the law and 5% remain reviewed.