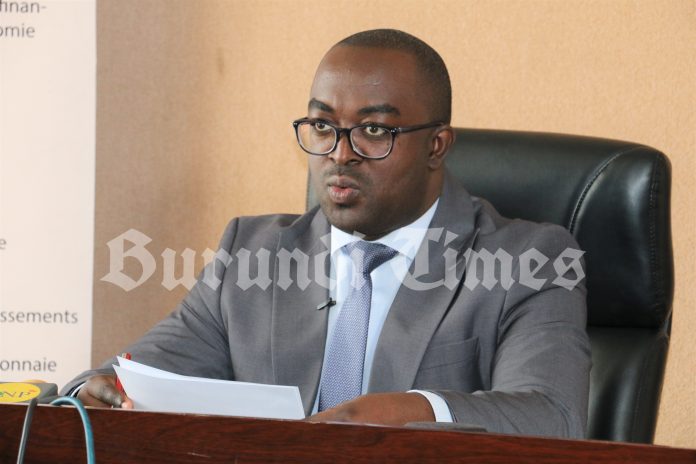 Burundi Central Bank (BRB) governor Dieudonné Murengerantwari this Friday announced the lifting of the ban on forex bureaus that was imposed two years ago.
While addressing journalists in Bujumbura, Mr. Murengerantwari said that Burundi is starting a series of reforms to modernize its monetary policy.
"The measure taken on February 07, 2020 withdrawing approval from exchange offices is lifted. Former operators in the sector and anyone wishing to operate there are invited to register with the Central Bank. Approval will be conditional on the signing of an act of commitment to compliance with the regulatory framework of exchange offices," said the BRB governor.
In-depth analyses of the country's macroeconomic situation was done that proposed ways to modernize monetary policy that will involve the recalibration of exchange rate policy.
Burundi forex suffered a huge blow with the parallel market almost doubling the official rate of the foreign currency in the country.
"The Bank of the Republic of Burundi is lifting, from today the restrictions on the conditions for the settlement of instant transfers received from abroad introduced on March 16, 2020," said Dieudonné Murengerantwari the governor of Burundi's Central Bank.
A 2021 monetary policy by the Burundi's Central Bank (BRB) indicates that the BRB's external assets declined by 4.9% at the end of December 2021 against a growth of 129,3% yearly, amounting to $296.1 million against $311.3 million recorded at the end of September 2021 and USD 129.1 million at the end of December 2020.
Year-on-year basis Burundi's Central Bank indicated that exports sharply rose in the fourth quarter 2021 (+95.9%), driven by the increase of primary products, mainly by non-monetary gold whose exported value reached BIF 80 billion. "On the other hand, coffee exports fell by 24.4% during the same period. Concerning exports of manufactured products, they decreased by 10.3%, notably the wheat flour exports (-27.7%)," a report reads from the Central Bank.