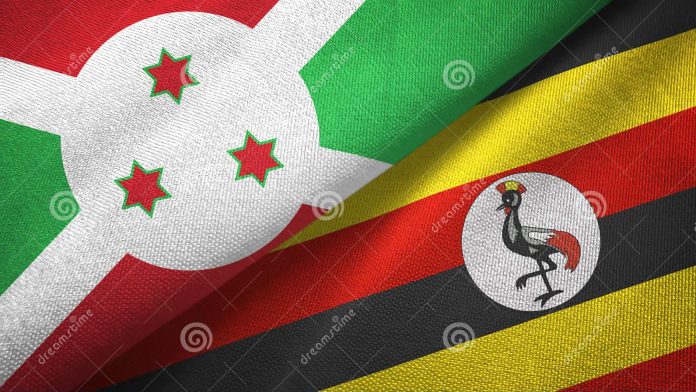 Burundi and Uganda held a 3rd session of the Joint permanent commission in Bujumbura to review and take stock of implications of the decisions made during the second session, and recommend new areas of operations and improving the bilateral relations and livelihood of their people.
At Kiriri Garden hotel in Bujumbura last week, Burundi and Ugandan Ministers of foreign affairs held the discussions during the 3rd session of the permanent commission to maximize discussions on issues that should help to improve livelihoods of their peoples. The implementation of the decisions in specific sectors of bilateral cooperation under 3 sectors of economic, security and defense, political, and social affairs from March 22nd to 24th, 2022.
"The current 3rd ministerial session of the large joint commission for cooperation between Burundi and Uganda, was preceded by the meeting of experts during which several areas of cooperation were explored with enthusiasm and shared interest. On memoranda of understanding on diplomatic, defense and security consultations as well as in the field of sport," said Albert Nshingiro Burundi foreign affairs minister.
However the delegation from Ugandan raised concern over the delay to hold the third session after more than 30 years, "it has to be appreciated that the inability to convene the 3rd session on time, for such a long period of time has greatly affected our efforts to pursue vigorous bilateral activities on a more sustainable basis. It is therefore important we now utilize this 3rd session to maximize our discussions on issues that would help to improve the livelihoods of our two peoples," said John Molinda, minister of state for foreign affairs in charge of regional cooperation for Republic of Uganda.
During that Joint Permanent Commission (JPC), a Memorandum of Understanding was concluded in various areas that included sports, diplomatic and political consultations between the two countries' Ministry of foreign affairs.
The second session of the Burundi-Uganda joint Permanent Commission was held in Kampala on 26th-28th August 1991.