The East African Community (EAC) Secretary General Peter Mathuki this Wednesday launched the EAC Regional Domestic Tourism Media Campaign where media outlets expected to disseminate, and showcase the tourism potentials the region possess in efforts to revamp the sector after being largely hit by the covid-19 pandemic since last year.
While addressing the journalists at the EAC headquarters in Arusha Tanzania, Mr. Mathuki said that the campaign is set to publicize national and regional tourism products and services aiming to stimulate intra-regional travel.
"We call this special campaign Tembea Nyumbani let us now make the use of the facilities and we do local or regional tourisms so that we support this particular sector," said the EAC Secretary General Peter Mathuki.
The tourism sector contributes significantly to the economy of the East African member states, the sector contributes to 7 percent of the regions employment, 17 percent of the export earnings and 10 percent of the Gross Domestic Product (GDP).
Since 2020 when covid-19 pandemic hit the region, the tourism sector was the most negatively impacted area as tourism dropped by 67 percent, from almost 7 million tourists in 2019 to 2.25 million in 2020.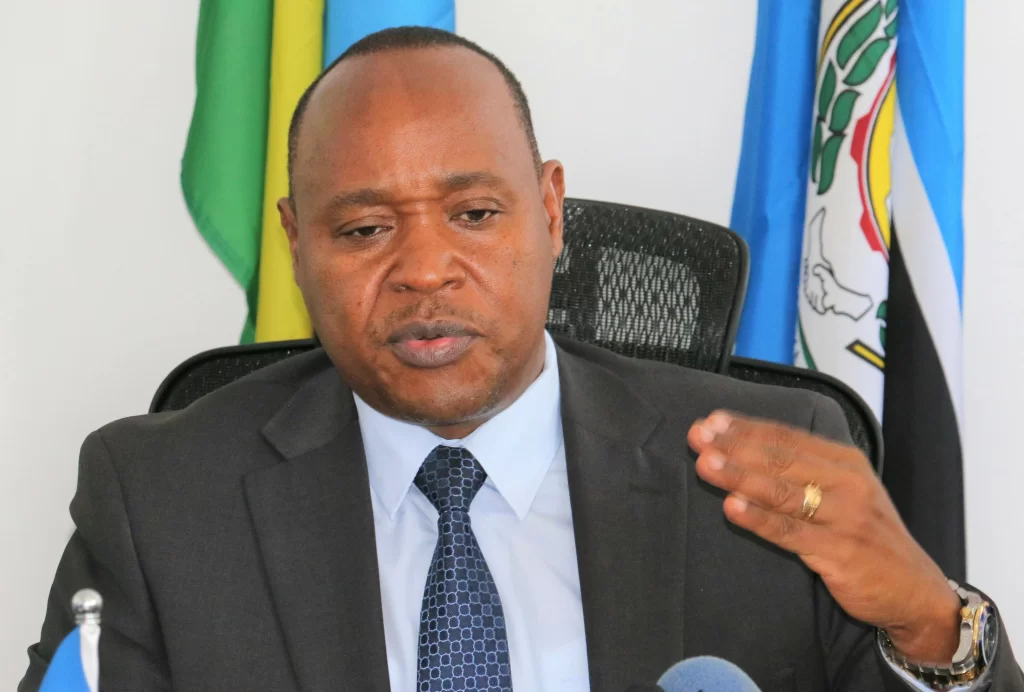 "The government and ministries needs to partner with media and social media influencers to campaign to spread the message across East Africa…everyone has an opportunity to tour and understand East Africa," said the EAC Secretary General.
Despite the call for local tourism in East Africa, challenges still lie in terms of the free movement of people and the cumbersome covid-19 restrictions that could hinder some East Africans from travelling across the region.
"From the study we agreed to develop affordable packages…and people can freely enjoy those packages," said Jean Baptist Havugimana the Director for productive sector.
The package includes harmonized charges for all EAC citizens and charged as locals from $50 to $5 in efforts to encourage regional tourism, the campaign aims to boost tourism in the region to about 4 million by end of year 2022.
The campaign is expected to run from December 1st for a period of three weeks as part of the implementation of the EAC Tourism Marketing Strategy and EAC Recovery Plan that is supported by German Development Agency, GIZ.
"The idea is to create awareness and local tourism to bring up profits from East Africa to the world," said the EAC SG Peter Mathuki.
The 'Tembea Nyumbani' campaign is being undertaken by the EAC in collaboration with the East African Tourism Platform that represents the tourism businesses across the region.
Through the campaign, hoteliers and other tourism service providers are being encouraged to promote affordable packages to the EAC citizens.