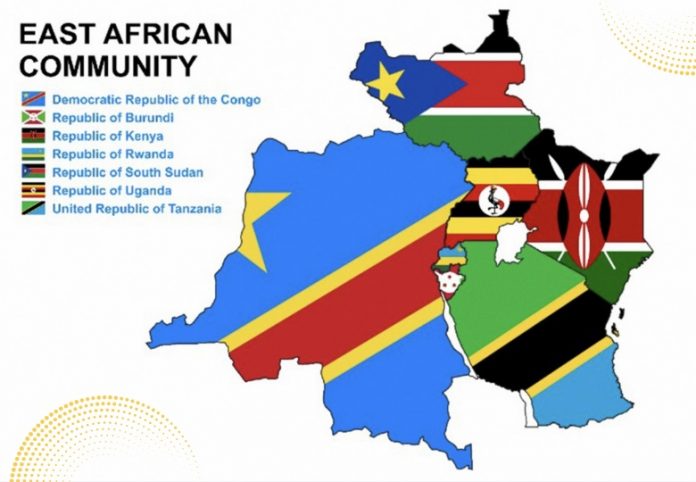 National consultations for the drafting of the Constitution of the EAC Political Confederation are set to resume across EAC Partner States, with Kenya set to hold the sessions in May this year.
Regional constitutional experts drafting the EAC Political Federation Constitution, are expected to hold consultations with various stakeholders amongst them is the civil society, local leaders, opinion leaders and the business community to seek their views on what kind of Political Confederation they would desire for the EAC.
The roadmap for drafting the Constitution is set to be reviewed by the Constitutional Experts during the period of consultations in Kenya and submitted to EAC Partner States for planning purposes.
While speaking during a meeting with Chairperson of the Constitutional Experts Justice Benjamin Joses Odoki at the EAC Headquarters in Arusha, Tanzania, the EAC Secretary General Dr. Peter Mathuki said that he is committed to fast-tracking the process and is striving to hold the public consultations across all EAC Partner States in the next two years. "We are making significant strides in the Common Market, Customs Union and Monetary Union and thus accelerating the process to a political federation is critical," said the EAC SG.
The public consultations were held in the Republic of Burundi (January 2020) and in the Republic of Uganda (April-May 2021) but were postponed due to the containment measures imposed across the region to mitigate the spread of Covid-19.
Dr. Mathuki briefed the experts on the status of integration, noting that Political Federation is the ultimate goal of the EAC Regional Integration.
The Political Confederation is a transitional model of the East African Political Federation. On 20th May 2017, the 18th Summit of EAC Heads of State adopted and directed the Council to Constitute a Team of Constitutional Experts to Draft the Constitution for the Political Confederation.
Subsequently, the Council appointed the constitutional experts in January 2019. The Team is comprised of two Constitutional Experts and one Constitution Drafting Expert from each Partner State.
With the addition of the Democratic Republic of Congo (DRC) into the bloc, the 43rd Meeting of the Council of EAC Ministers directed the new Partner State to submit the names of the Constitutional Experts by 30th March 2023.
Since their appointment, the Constitutional Experts have held a series of activities. In April, 2019, they held a meeting with Uganda's President Yoweri Museveni who was selected by the Summit to provide political guidance to the Constitutional Experts.
"The experts also identified stakeholders to be consulted, thematic issues to guide the consultation, development of an information package for public awareness of the Constitution drafting process as well as a programme for the public consultations in all Partner States," Justice Odoki stated.
He further noted that the experts have also developed a theoretical framework of a political confederation following an extensive analysis of the EAC integration in line with the EAC Treaty, Protocols, laws and reports.