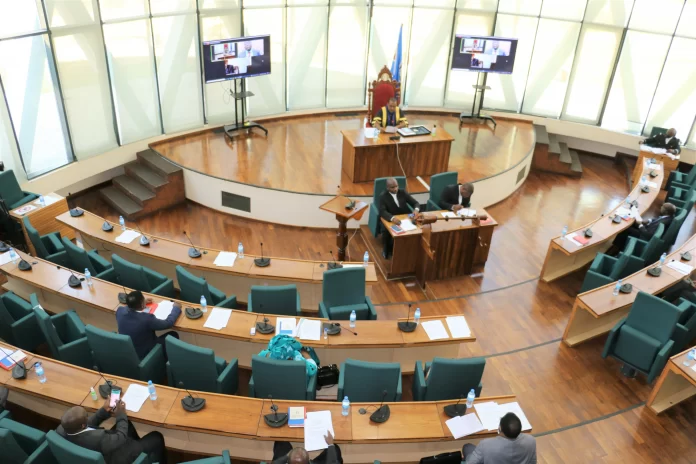 The East African Legislative Assembly called on for the South Sudan East African Community Minister Deng Alor Kuol to attend in the parliament's business, this comes after the South Sudan minister failed to show up in any of the parliament's business since his appointment back in 2020.
"If it was a one-off incident its okay but he's not been here…this house believes he should have been here and that is offending us and the purpose of which South Sudan is a member of EAC," said EALA speaker Martin Ngoga during a plenary in Arusha, Tanzania on Tuesday March,1st,2021.
"South Sudan members are here but if we are putting question to South Sudan there is no one to answer…we have never seen the minister of South Sudan in this house," said the speaker.
EALA members expressed their concern over South Sudan minister's absence who had never attended a plenary since his appointment, "This is a serious issue that we need to talk about and we want to know why a particular ex-officio specifically from South Sudan has never attended the plenary," said Tanzania's EALA member Abdullah Hasnuu Makame.
Uganda's East African Legislative Assembly member Mary Mugyenyi moved a motion to suspend items on the order paper that related to the integration of South Sudan in the community and the institutions until when the South Sudan minister is present.
The East African Legislative Assembly in August 2020 sworn in the South Sudan EAC minister Deng Alor Kuol virtually during the height of the covid-19 pandemic when sittings were conducted virtually.
"The fact that some officials can attend the plenary virtually we wonder why this is not the case because it is much easier virtually," said Abdullah Hasnuu Makame EALA member from Tanzania.
Mr. Kuol was appointed Minister in charge of EAC by South Sudan president Salva Kiir replacing the former late Minister John Luk Jok Ruach who passed away on June 2nd, 2020.
The former minister of South Sudan had also not attended any EALA sitting, the call comes as South Sudan remains the biggest defaulter in terms of remitting funds as part of their contribution to the East African Community.
As of June 21st 2021 South Sudan defaulted a total outstanding amount of more than $27 million.