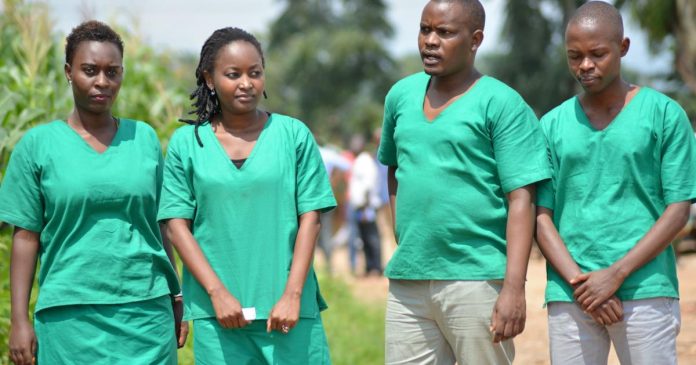 Four local Burundi journalists were set free on the Christmas Eve after spending 430 days in prison accused of threatening the country's security.
Their release came after Burundi President Evariste Ndayishimiye granted them amnesty after being sentenced to prison in Bubanza for two and a half years.
The presidential pardon came after a failed appeal in early June 2020 as the court dismissed the appeal, leaving the journalists to serve two and a half years in jail along with 1 million each as fine.
"After analysing inquiries of prisoners Christine KAMIKAZI, Agnès NDIRUBUSA, Egide HARERIMANA, and Thérènce MPOZENZI, they are entitled to the entire discharge of custodial sentence," part of the presidential grace statement reads.
The four journalists were arrested in October 2019 while reporting in Bubanza province on the insecurity that befell in the region. They were accused of attempts of conspiracy that undermined the country's internal security which the four journalists refuted indicating that they were fulfilling their daily duties.
After spending over a year in jail, they expressed a jovial relief of joining their families as well as their colleagues in the Christmas Eve.
Mr Léandre Sukuyavuga, the Director of Iwacu Press Group, said that it is a victory of press freedom for journalists, and for all Burundians. "The happiness is motivated by holidays celebrated with families. It is joyful to see them heading to their homes to celebrate Christmas with theirs", he added