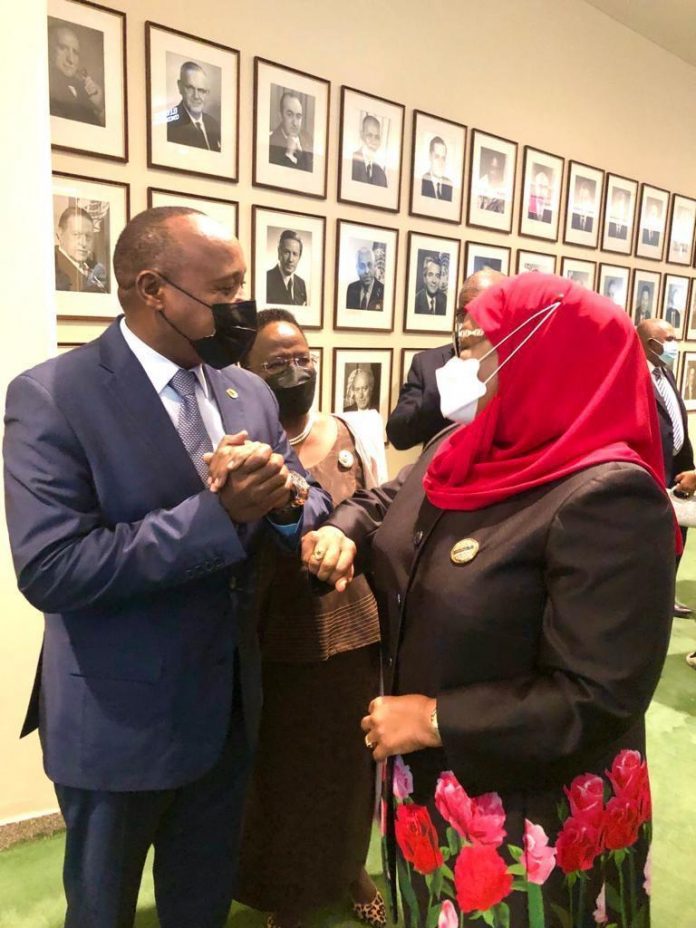 The East African Community (EAC) Secretary General Peter Mathuki calls for concerted efforts towards equitable global access to vaccines and support in investment to enable production of vaccines in developing nations.
While on the sidelines of High-Level debates at the 76th UN General Assembly (UNGA) in New York, USA, the EAC Secretary General hailed EAC Heads of state's call particularly on low- and middle-income countries to produce COVID-19 vaccines and waive intellectual property rights.
"Intellectual property rights and export restrictions need to be lifted to allow vaccine production within the African continent. A region that is not vaccinated is a source of propagating new variants of the Covid-19 virus," said the Secretary General.
This comes as all the six member states of the East African Community are battling to contain the pandemic through different preventive measures.
Burundi was the last country to open up for the deployment of covid-19 vaccines under the support from World Bank, being the only country in East Africa yet to receive vaccines Burundi has experienced a surge in Covid-19 cases.
Albeit the country's grant for the deployment of the vaccines, officials noted that those who will need to be vaccinated should take the shot on their own risk and that the government will not be accountable for any side effects caused by the vaccine.
The daily average of new reported Covid-19 cases is in Burundi stands at 168 cases in the local communes since July 21, 2021, a date when high number of new cases of Covid-19 were recorded in the country which reflects the resurgence of Covid-19 in Burundi.
Since March 31st 2020 when the first covid-19 case was recorded in the country, 17056 people tested positive for the virus out of the 715246 tested according to the government report dated September 22nd, 2021.
The same report indicates that at least 14 people have died of coronavirus since March last year.