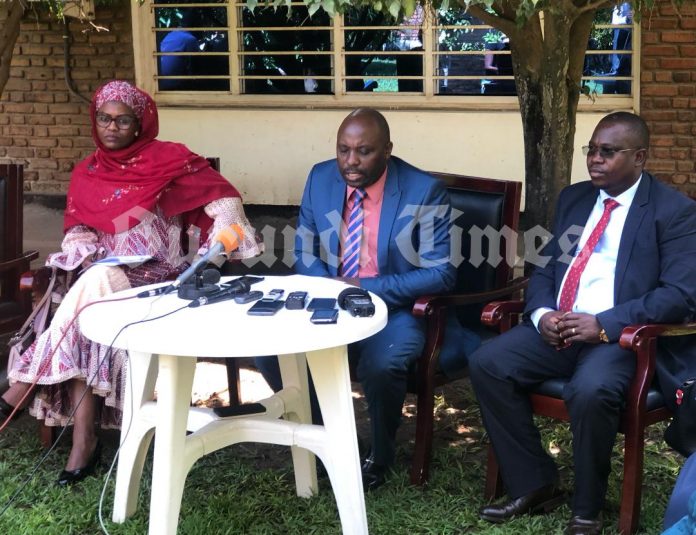 One of the nine members of the Burundi EALA chapters from left to right Hon. Leontine Nzdyimana, Hon. Victor Burikukiye and Hon. Jean Marie Muhirwa during a press conference in Bujumbura on March 25th. 2020. PHOTO| Burundi Times
The East African Legislative Assembly (EALA) Burundi chapter launched a campaign in efforts to fight against the spread of the pandemic Coronavirus in the country.
While addressing the press in Bujumbura the chairman of the EALA Burundi chapter Victor Burikukiye said that the regional law makers will interact with various stakeholders involved in the enforcement of measures to prevent the spread of the virus.
"We will evaluate level of information and awareness as well as evaluate level of redness and capacity of health services in the country," said the chair chapter.
The campaign that kicked off today March 25th 2020 is expected to end on April 7th 2020 in which the activities will be conducted in two phases.
In the first phase legislatures are expected to visit and interact with public key stakeholders to discuss modalities and strategies to curb the spread of COVID-19 in the country.
This comes as Burundi and South Sudan are the only East African member states yet to report any case of COVID-19, however other partner states of Rwanda (36) Tanzania (12), Uganda (9) and Kenya (16) confirmed cases of Coronavirus (COVID-19).
According to the World Health Organization more than 16000 people have succumbed due to the virus with more than 400,000 cases worldwide.