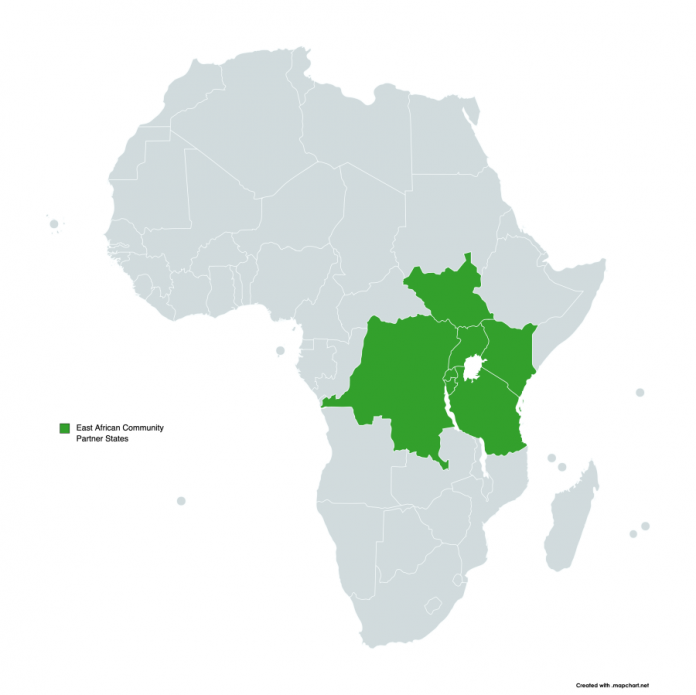 REF: EAC/SRVS/23-24/012
PROJECT NAME: East African Community Payment and Settlement Systems Integration Project (EAC-PSSIP)
CONTRACT NAME: Procurement Specialist
Sector: Financial Sector ADF Grant No: 2100155023918 Project ID No: P-Z1-HZ0-003
The East African Community (EAC), has received a grant from the African Development Fund (ADF) for support to the areas of Payment and Settlement Systems Integration of the EAC Financial Sector Development and Regionalization Project (FSDRP), the ADF provided a grant in support of the establishment of EAC Payment and Settlement Systems Integration Project (EAC-PSSIP) in the EAC region and intends to apply part of the proceeds of this grant to eligible payments under the contract to recruit a qualified professional as an individual consultant, for the provision of Consultancy Services – Procurement Specialist.
The EAC-PSSIP is aimed at complementing the integration of the regional Financial Market Infrastructure to facilitate the undertaking of cross border funds transfers in support of the economies of the region as a whole, together with providing outreach to rural areas in order to encourage greater participation in the formal financial sector. The objective of the EAC PSSIP is to develop a robust environment for both wholesale and retail payment and settlement systems and to facilitate market integration, support effective application of monetary policy and financial markets aimed at enhancing safety and efficiency in the overall payment and settlement systems. This will ultimately contribute to the pursuit of sound macroeconomic policies and improve the functioning of regional integrated financial markets.
The objective this assignment is to provide technical advice and manage all stages of the procurement process for Goods, and Consultancy Services undertaken by the EAC Secretariat with regard to the project implementation of the EAC-PSSIP.
The East African Community (EAC), therefore, wishes to engage a qualified Procurement Expert to undertake the Consultancy service. Terms of reference can be downloaded from the EAC websitehttps://www.eac.int/
Eligibility criteria and the selection procedure shall be in accordance with the African Development Bank's "Rules and Procedures for the use of Consultants" October 2015 which is available on the Bank's website at http://www.afdb.org
Interested individual consultants may obtain further information from the undersigned on the address below during office hours (from 0800 hrs to 1700 hrs, Monday to Friday or on email pssip-procurement@eachq.org
Expressions of interest must be delivered to the address below by 27th October, 2023 at 1200 hrs (East African Standard Time) and mention "Expression of Interest for Procurement Specialist for the East African Community PSSIP Project" and submitted to the email address pssip-procurement@eachq.org.
The Secretary General
East African Community
EAC Headquarters, Barabara ya Afrika Mashariki, EAC Close
P. O. Box 1096, Arusha, Tanzania
Tel: +255 27 2162100, Fax: +255 27 2162190,
E-Mail: pssip-procurement@eachq.org