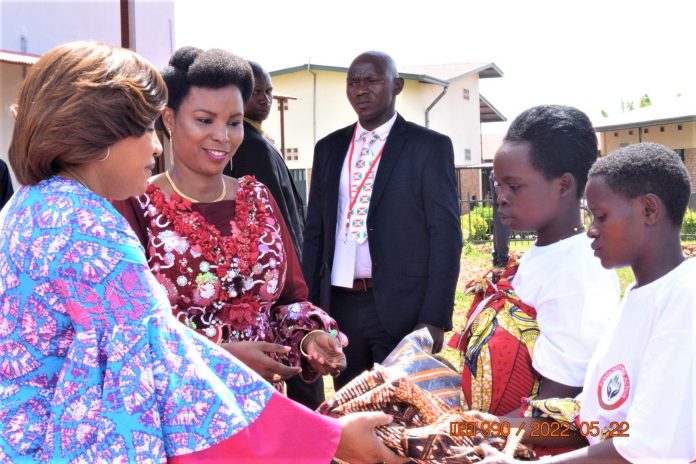 Democratic Republic of Congo president Felix Tshisekedi ended his three days official visit to Burundi this Monday which was part of strengthening the bilateral relations between the two neighboring countries.
DRC's president travelled along with his wife Denise Nyakeru on a three days visit to Burundi, DRC and Burundi first ladies gave support to women suffering from fistula on Sunday through the Burundi First Lady foundation called Good Action Foundation.
"We decided to show you our support so as to encourage you, especially we who understand that woman's sickness affect the development of economic," said the Burundi First Lady Angeline Ndayishimiye.
Burundi's First Lady is the founder of 'Fondation Bonne Action Umugiraneza' located in Gitega, she visited Urumuri center to encourage women who are suffering from obstetric fistula.
"It is a curable disease once treated very soon. I wish you a quick recovery and to stay strong," said DRC's First Lady Denise Nyakeru Tshisekedi.
The fistula patients in Gitega province which is the country's capital were provided with beans, rice, corn flour, clothes for both babies and adults, laundry soaps, milk, palm oil.
In 2020 Angeline Ndayishimiye launched a campaign to repair obstetric fistulas under a theme "the obstetric fistula can be prevented, treated and healed."