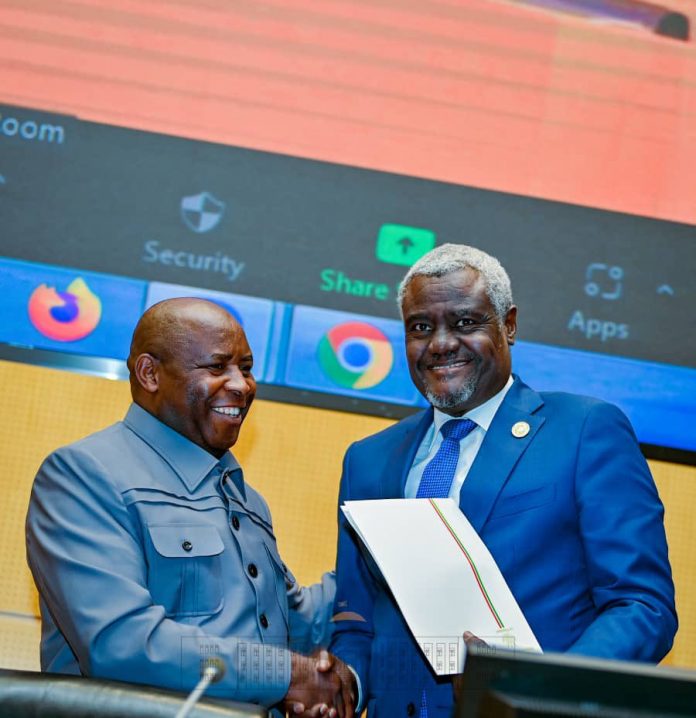 During the inaugural African Union Youth meeting on the margins of the African Union Executive Council meeting that is being held in Ethiopia's capital Addis abeba, Burundi president Evariste Ndayishimiye deposited the instruments of the ratification of the Africa Youth Charter.
Gitega adopted the charter in January this year through the country's parliament and the senates. "I was delighted to receive the instruments of ratification of the Africa Youth Charter by Burundi," tweeted the Chairperson of the African Union Commission Moussa Faki.
A total of 43 African countries have signed the African Union Youth Charter, while 39 have
ratified and deposited the instruments.
The African Youth Charter provides a strategic framework for youth empowerment and development activities at the continental, regional and national levels across Africa.
The Charter addresses key issues affecting youth, including employment, sustainable livelihoods, education, skills development, health, youth participation, national youth policy, peace and security, law enforcement, youth in the Diaspora and youth with disabilities.
The Charter provides an avenue for effective youth participation in the development process. It defines youths as people between the ages of 15-35 years. It was developed after research was conducted on the state of the African Youth, which was commissioned by the African Union Commission.