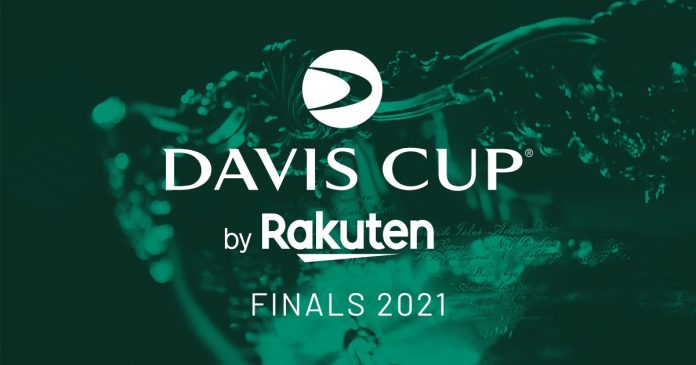 Burundi Tennis Federation (FTB) announced last Sunday that the country will take part in this year's Davis Cup slated for next month in Cameroon.
At the Mundi Sport Complex in Yaoundé, four Burundian tennis players are expected to represent the country in its very first time in international event in men's tennis from July 25 to 31, 2022.
"Burundi qualified to be among the eight nations to compete in the Davis cup. As you all know we used to be represented by players on individually but today we are set to play as a team in men's tennis for the very first time in the history," said Gilbert Nibigirwe FTB's President.

During the open training games held last Sunday at entente Sportive de Bujumbura, Burundi Tennis Federation president called upon companies and encouraged them to support this emerging opportunity the history of Tennis in the country.
"However we are still facing a wide range of challenges including financial ones. That is why we have organized this exhibiting matches to show you players who will represent the country  and call up on fundraising," he added

Burundi will be represented by  Guy Orly Iradukunda,the current world number 665 as of June 20, 2022 according to Association of Tennis Professionals, Allan Gatoto, world number 1400 according to the International Tennis Federation,  Abdoul Malik Shakur and Musa Kashindi both unranked.
Women players who will represent Burundi are Sada Nahimana, Laura Siyori and Chiara Ndikumasabo.
Burundi, Cameroon, Ethiopia, Gabon, Mauritius, Nigeria and Senegal are set to compete in the Africa Group at the Mundi Sport Complex in Yaoundé.

Approximately 100 million Burundian francs is needed to fund both 4 men and 3 women in the upcoming Davis Cup and Billie Jean King's Cup next month.