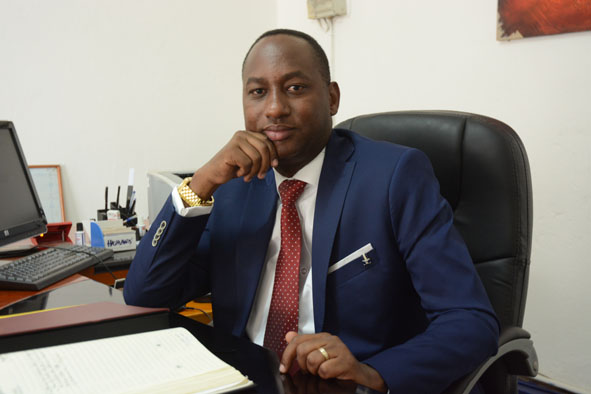 From Kirundo to Bujumbura and Mabayi to Mabanda, the women traders of Burundi are rising up with new hope for present and future generations, determined that the challenges of the past will no longer be a barrier to a brighter future.
In market centres across the country, women have taken it upon themselves to drive business – venturing into new markets, forging partnerships, pooling resources, and driving economic growth in their neighbourhoods. Available data shows that up to 96 per cent of Burundi's women are engaged in agriculture; greater involvement in trade is certain to spread their participation in more sectors.
Their resilience isn't always appreciated or even noticed. Quite often, in fact, they are forced to stand up against barriers of patriarchy and navigate through the dark waters of limited credit opportunities, negative societal perceptions, and little by way of accounting skills.
It has taken the efforts of numerous institutions – spearheaded by the Federal Chamber of Commerce and Industry of Burundi (CFCIB) – to restore the confidence of women traders to its present level.
Those efforts will now receive a further boost with the launch of the iSOKO platform in Bujumbura on 28 July. This is an online platform designed to assist women traders to buy and sell across the length and breadth of East Africa by providing key information regarding markets, trading procedures, and requirements.
Women traders across East Africa understand only too well the harassment that occurs at border points and roadblocks, with some studies showing that more than 70 per cent of women traders see this as a significant obstacle; iSOKO promises to address this through the provision of a reporting and support mechanism included within its offering. In addition, the digitalisation of trade through iSOKO reduces the amount of travel required by these traders which is great for women who are often faced with the time constraints owing to their traditional gender roles in the household and community
The iSOKO application not only provides a market place for women traders but also for service providers including logistics which is critical for the businesses to thrive. For a fee, any trader is able to access a trusted and reliable logistics service provider to help them move goods within the country or across borders.
This revolutionary platform has already been launched in Kenya, Uganda, and Tanzania; after the launch in Burundi, Rwanda will follow suit, hence linking thousands of women traders across the five countries. As the organisation that brings together business and industry stakeholders in Burundi, we call upon the country's women entrepreneurs to take full advantage of this exciting solution.
Developed by CFCIB in collaboration with TradeMark Africa and with funding from Global Affairs Canada, platform registration to the iSOKO platform is free and without any cumbersome procedures.
Despite belonging to one of the smaller economies in the region, Burundi's women traders will now have access to the entire region at their fingertips. The new application offers the added advantage of networking with counterparts in larger markets in the region and beyond, benefitting from the shared experiences of women in various places and industries. That can only be good news for women traders and ultimately for the economy of Burundi.
Olivier Suguru is the President of the Federal Chamber of Commerce and Industry of Burundi.