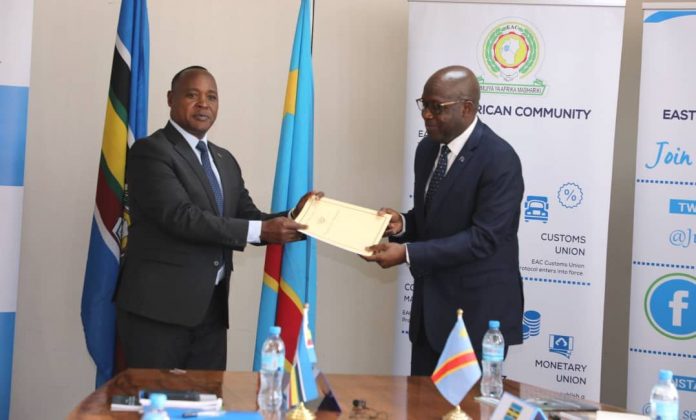 The Democratic Republic of the Congo (DRC) is now a full member of the East African Community after Kinshasa deposited the instruments of the ratification of the protocols to the Secretary General of the community on Monday.
"I confirm now that DRC is a full member and the seventh partner state of the East African Community, we shall now from today hence forth involve DRC in all the programs and activities of the community because now they are full members of the community," said the East African Community Secretary General Dr. Peter Mathuki.
The 19th Extra-Ordinary Summit of Heads of State of the East African Community held on 29th March, admitted the Democratic Republic of Congo to the East African Community. The summit designated President Uhuru Kenyatta the Chairperson of the EAC Summit of Heads of State to sign the Treaty of Accession of Kinshasa.
"Together we are bigger, and we can exploit a huge potential in this now our community. At the same time, we are going to confront all the challenges we are facing together as a community," said Dr. Mathuki.
DRC's joining makes it the seventh member of the community, President Felix Tshisekedi signed the treaty of accession of DRC into the community in April and was given six months to process and deposit the instruments.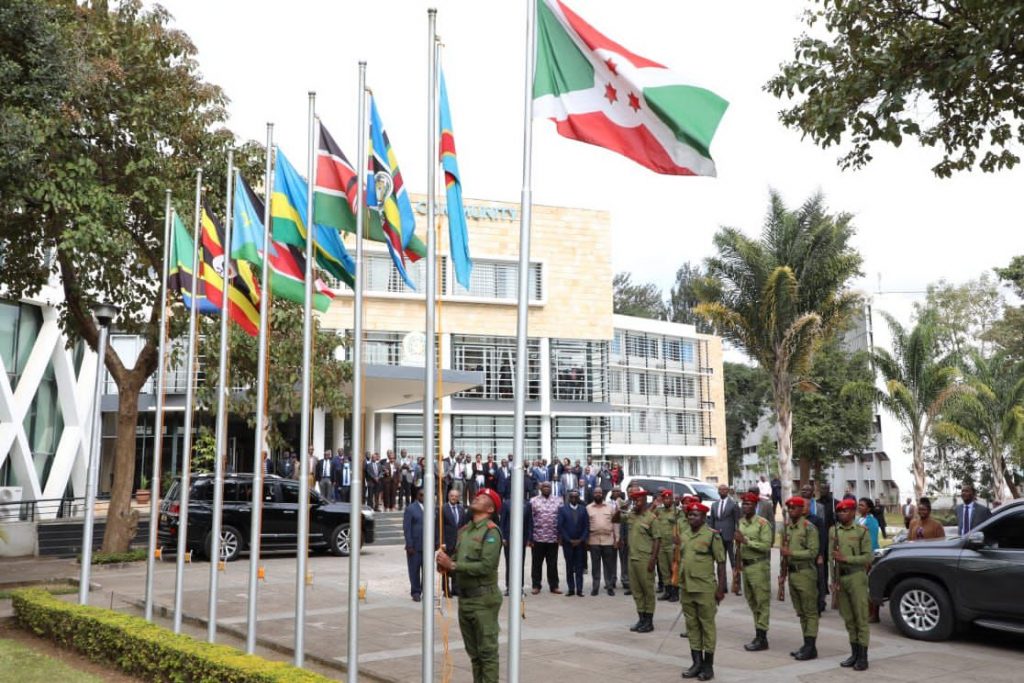 "DRC's joining the community is the achievement and the ambition of President Felix Tshisekedi to contribute to the friendship and development of Africa particularly in the East Africa," said Christophe Lutundula DRC's Foreign Affairs minister.
With Barely a month after the Democratic Republic of Congo (DRC) joined the East African Community, DRC was hit by instability in Bunagana the eastern part of the country perpetrated by the M23 rebels.
https://www.burunditimes.com/region-to-establish-an-army-to-restore-peace-in-drc/

: DRC now a full EAC member
Kinshasa accused Rwanda of supporting the rebel group that continued to destabilize the country which led to an emergency meeting of the regional heads of state to deploy an EAC standby force to restore stability in the country.
The DRC's membership expands the East African Community with close to a 50 percent increase in population, a 22 percent increase in GDP and a 79 percent expansion of territory, spanning from the Indian to the Atlantic Ocean.