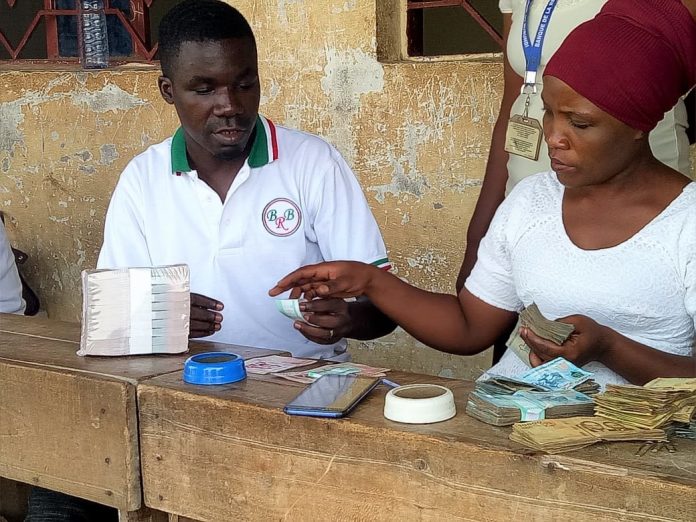 Billions of Burundian Francs were collected throughout the ten days of the ultimatum given by the country's Central Bank to phase out the old banknotes, from 7th to the 17th of June 2023 all over the Burundian territory.
The phased out banknotes were of 5,000 and 10,000, in the country's western provinces of CiBitoke and Bubanza, local leaders have hailed their citizens for a high turnout to the provincial offices to deposit old banknotes after a call by the Internal Affairs minister Martin Niteretse.
"A good number of our citizens have their money in banks, and all thanks to Banks and Microfinances that are many in the area," said Benoît Ngendakumana the chief of Rugombo zone located in the district of Rugombo in Cibitoke province.
According to the local administrators, after the interior ministry issued a statement last Thursday calling on Burundians without banks accounts to deposit and get registered at local administration offices.
According to the local sources, long queues were still witnessed at the commercial banks and the micro-finance institutions in the western provinces of the country.
According to the Burundi Central Bank (BRB) on Sunday June 18, 2023, the provisional measures to limit withdrawals and payments taken during the ten day period of demonetization will be lifted.
"The Bank of the Republic of Burundi encourages the use of other means of payment such as bank transfers, cheque remittances, electronic payments, and other digital means to limit as much as possible the use of cash as a means of payment," a statement reads from BRB.
In its press release of 07 June 2023, the Bank of the Republic of Burundi put into circulation new BIF 5000 and BIF 10,000 banknotes. At the same time, banknotes of the same denomination issued in 2018 were withdrawn from circulation through commercial banks and microfinance institutions.
According to the Central Bank, staffs from the BRB were deployed in all provinces to facilitate the operation in different financial institutions
Despite some call to extend the deadline, the country's Central Bank issued a statement indicating that the June 17th deadline was final, "we would like to inform the public that the deadlines granted will not be extended therefore, these banknotes withdrawn from circulation will no longer be legal tender from this Sunday, June 18, 2023."