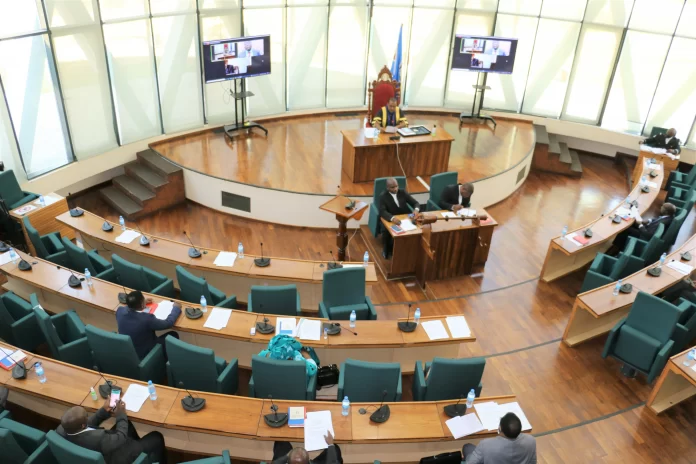 The East African Community (EAC) budget for the Financial Year 2022\23 has stagnated as the regional minister projected that the economy of the region is expected to decline amid inflation of commodities due to numerous factors.
The community tabled $91.5 million for the financial year 2022-2023 with 59 percent of the budget will be contributed equally by member states or raised as other internal revenues and 41 percent expected to be sourced from international development partners.
Since 2017 the EAC budget continuously declined from $120 million to $91 million within 5 years.
According to the Kenya's minister for East African Community who is the current chairperson to the EAC council of ministers said that the key milestone achieved in 2021/22 financial year included the elimination of twenty five Non-Tariff Barriers reported during the period.
"The outstanding NTBs are also at different stages of resolutions. The elimination of NTBs in the community will significantly increase Intra-EAC Trade," said Ms. Betty Maina Kenya's minister for East African Community Affairs.
The council of ministers indicated that the last financial year the community managed to achieve the development of an EAC strategy for the implementation of the African Continental Free Trade Area (AfCFTA), harmonization of over 145 standards for the commonly traded goods in over 16 sectors.
Kenya's EAC minister said that the economic growth in the East African Community is projected to decline from an average of 5.9 percent in 2021 to 5.3 this year.
Despite the decline in the economy of the region, EAC said that the construction of the Multinational Tanzania/Burundi road Kabingo-Kasulu-Manyovu which is about 260km in Tanzania and Gitaza-Rumonge (45km) in Burundi is ongoing following Burundi and Tanzania securing financing amounting $322.3 million in the form of grants and loans from the African Development Bank (AfDB).
The detailed design of Manyovu One Stop Border Post has been completed through a grant secured by the EAC from the AfDB amounting $480,000.